Your Charm is Lost
Looking at yourself in the mirror only reminds you of the smart and handsome past!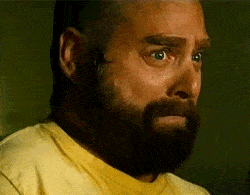 Your Wardrobe Choices Get Restricted
Well yes, t-shirts make you look unkempt and only formals enhance your personality
You Become the UNCLE of the Group
You do not really feel that but the constant reminder from your friends does enforce that opinion upon you.
Every single morning without fail- You Miss Your Hair Dearly
And what would you not do to cover that bald patch up!
And, Kosmoderma is offering a never before discount on Hair Transplant. What is best is you have 2 offers to choose from depending upon the treatment taken:
Flat 25% OFF on Hair Transplant and 4 Complimentary PRP Sessions
Hair Transplant services starting at Rs. 50,000 with less than Rs 30* per graft!
Call +918039315191 to book an appointment Now!
So, getting ready to gain some hair?