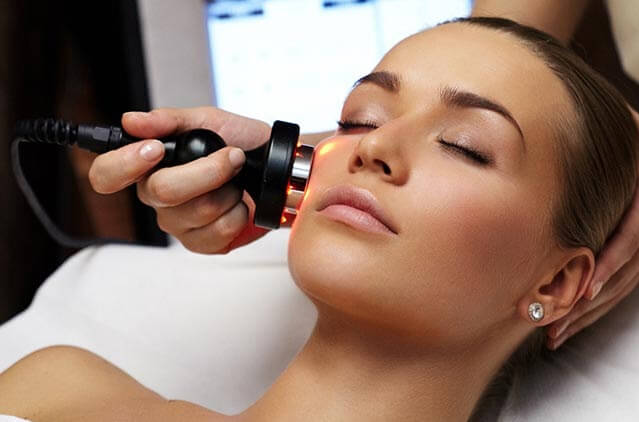 8 Key Benefits of Laser Toning
We are born with soft, flawless and healthy skin, but as we grow old, our skin loses its shine and sheen- mostly because of ageing and other factors like radiation exposure (ultraviolet rays- UV), environmental pollution, hormonal changes and other skin diseases. These factors cause pigmentation, scars and other skin issues which are not aesthetically pleasing. Laser toning is one such procedure that helps treat melasma, freckles, fine lines, wrinkles, hyperpigmentation, and acne scars on the skin. It also lightens the skin, giving your skin a brighter complexion and an improved texture.
Laser toning uses a Q-switched laser and works by heating the skin with the laser beam without damaging the superficial skin (epidermis). The laser beam penetrates the deeper layer of skin (the dermis) and stimulates collagen production. Collagen is the main protein of skin that gives it glow, strength and elasticity). Increased collagen production tightens saggy skin, minimises pores and removes wrinkles and fine lines. Laser toning also decreases melanin production in a different area and repairs pigment abnormalities,  thereby reducing hyperpigmentation issues like dark spots. These make the skin hydrated and rejuvenated,  giving it an even tone and a brighter glow.
The key 8 benefits of laser toning include:
Reduces And Removes The Fine Lines And Wrinkles
As we age, fine lines and wrinkles develop near the mouth and eyes, making us look older than we normally are. With laser toning, you can see a marked reduction in these lines. The laser beam penetrates the deeper layers of the skin and produces more collagen – this, in turn, improves the elasticity and softness of your skin, reducing fine lines and wrinkles.
Removes Blemishes and Acne Scars
Acne troubles millions yearly, with teenagers and young adults being affected more. Treating acne is of prime importance as if not cleared, acne might cause scarring. Laser toning fades acne and scars, which have developed over a period of time. A Q-switched laser is used, which involves the laser beam penetrating the superficial layer and breaking down the pigments left behind by the acne/ pimples, hence removing the acne. When the beam penetrates the deeper layer, it acts on fibroblasts and collagen and increases their production, helping repair acne scars.
Gives You an Even Skin Tone
Discolouration and uneven skin tone is the issues that no one wants to encounter. A Q-switched laser is used at low frequency, which fragments the melanin in the skin and removes it permanently, giving you shiny, clean and even-toned skin.
The red spots on your face have caused enough irritation, especially when exposed to sunlight. The laser beam targets the superficial and deep layers (the 1st and the 2nd layer of the skin) and removes them. This allows the new skin growth without discolouration.
Restores and Rejuvenates Your Skin
Laser toning offers complete skin restoration and rejuvenation. The laser beam acts on the dermis (deeper layer) and increases collagen production- this helps the skin to regain its lost elasticity and tightness, thereby reducing signs of ageing like wrinkles and fine lines, giving you youthful, free-of-blemishes and glowing skin.
Laser timing is a simple, safe and effective procedure which takes around 20- 30 minutes per session. Depending on your condition, you would require multiple sessions (between 4 to 12 sessions). Hence, laser toning is not time-consuming and does not affect your busy schedule. You can resume work immediately after the session. Some people may experience swelling or redness, which subsides within hours.
Laser toning is a safe procedure and causes minimal or no pain. You may feel a tingling sensation during the treatment when the beam is used on the skin- other than that, there is no discomfort. In the non-ablative laser treatment, there is no pain, as the skin layers are not removed.
Provides Long Lasting Results
Laser toning provides long-lasting results when compared to tropical creams or home remedies. Normally, the effect of toning can last for several years, but regular yearly maintenance with 3 to 4 sessions is required for permanent results. Laser toning provides a permanent cure for mild skin marks or light pigmentation.