Skin Specialist Clinic Whitefield
Two things concern the people living in Whitefield a lot! The first is that they live so far from the city that travel feels more intercity against the intra-city that it is! And second- skin problems like everyone else.
So, Kosmoderma Whitefield, the flagship clinic of Kosmoderma Skin, Hair & Body Clinics, has some of Bangalore's best dermatologists. Our Skin specialists in Whitefield are also some of the best you will ever find because we believe in one thing- effective skincare that lasts and shows.
Let us tell you about the treatments that our dermatologists in Whitefield provide! Some of the most sought after treatments in the clinic are Acne treatment, Scar therapy treatment, , Laser hair Reduction, Hair fall treatment, Skin rejuvenation treatment, Stretch marks removal, Body Shaping treatment, Permanent Fat Reduction treatment, Botox Treatment, Dermal Fillers, Tattoo Removal, MediFacials, Face Beautification, and Maintenance of Skin and Hair.
Kosmoderma: The Best Skin Clinic in Whitefield
At Kosmoderma Whitefield, it is not for nothing that we get awarded as the Best Skin Clinic from time to time. Be it our happy clients who spread the word about the excellent work that we do or the award ceremonies where we get facilitated, Kosmoderma Skin, Hair & Body Clinics, Whitefield is committed to the cause of making skincare and skincare treatments the best for our clients.
Trust Building

Customer Satisfaction

Hassle-Free EMI

U.S.A. FDA Approved Technology
The Best Dermatologist in Whitefield
What do you expect from someone you think is the best dermatologist in Whitefield or other regions where you live. The very first is that you expect them to be experienced enough. Then you would expect them to be versed with all the necessary protocols and, lastly, that they are duly certified too.
At Kosmoderma Skin, Hair & Body Clinics, Whitefield, we are a US-FDA and European CE approved firm, and so are our devices too. And while we are the best clinic in Whitefield, we make sure that we continue to engage in thorough research and analysis.
All of our dermatologists in Whitefield are engaged in working on some of the other treatments that could better suit the Indian Skincare regime.
In addition to this, Kosmoderma has been the pioneer in bringing some of the best state-of-the-art skincare treatments worldwide to India and modifying them to suit Indian skin types.
For instance, be it Kosmo Sculpt, Botox, Hi-Fu, Soprano ICE Laser or others, they were first launched at Kosmoderma only, which is why some of the most well-known celebrities, socialites and political leaders of South India believe in Kosmoderma.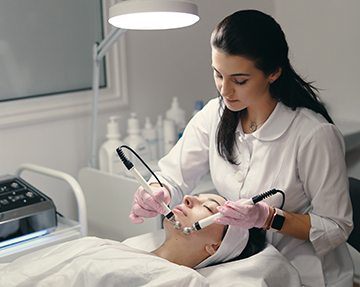 REAL PEOPLE, REAL STORIES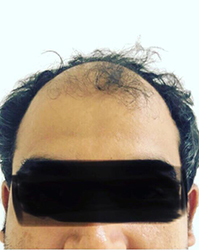 BEFORE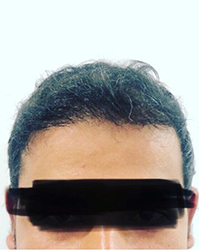 AFTER
Hair Fall Treatment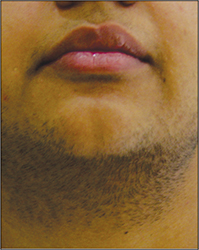 BEFORE
AFTER
Laser Hair Treatment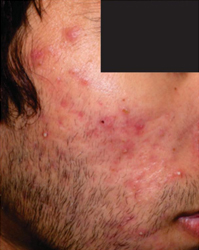 BEFORE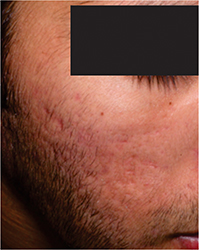 AFTER
Acne Treatment
BEFORE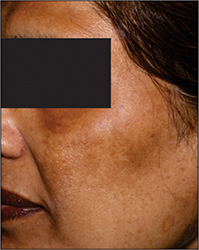 AFTER
Pigmentation Treatment
Dr. Chytra: Bangalore's Best Skin Doctor
Dr.Chytra V Anand is an Internationally acclaimed Celebrity dermatologist and cosmetologist. She is a celebrated speaker in Cosmetic Dermatology and the medical director and founder of Kosmoderma Skin, Hair & Body Clinics.
Dr. Chytra is also actively involved in shaping the education system in the medical and cosmetology domain. She is a Syndicate Member of the Rajiv Gandhi University of Health Sciences and a Governing Council of Deutsche Cleft/ABMSS.
She also takes lectures across multiple colleges of national and international reputation. She has been spearheading the initiative to help make people aware of the importance of Cosmetic Dermatology and the related procedures.
Book Your Appointment
Book your appointment with our team of leading Dermatologists, Trichologists and Cosmetologists & move a step further towards Flawless Skin , Luscious Locks and a Perfect Body.
Frequently Asked Questions
Is there a solution to permanently treat my Acne?
Can the dermatologists in the Whitefield branch of Kosmoderma help with dark spot reduction?
Do the skin doctors in the Whitefield branch of Kosmoderma cure dark skin?
Do you do Hair transplant treatment at Kosmoderma?
What are the common hair fall treatment done at Kosmoderma, Whitefield?
How can you lighten your skin at home?
What is the benefit of using Aloe Vera on your face?
Why are there white patches on the skin?
Why is hyperpigmentation caused?
What can be the causes of hair loss?
An accurate answer can be given the only post your Acne has been carefully examined through one of our dermatologists in Whitefield. However, Acne can be treated, and once the acne treatment is done, a carefully followed regimen can ensure that it never comes back.
Yes, every year, especially during the summers when the best of the dresses come out. The scorching sun is in full bloom, the skin specialist in the Whitefield branch of Kosmoderma attends to a record number of pigmentation/dark spot reduction patients every year. And guess what, a lot of them bring their friends too who then refer us further. So, while we treat the dark spots, it seems we do a great job at it as well.
Just like dark spots, dark skin can be treated too. The treatment, however, is a function of multiple reasons at play. Hence, before somebody promises you something randomly over the internet or you feel too infatuated with a specific fairness cream, do visit your skin doctor in Whitefield.
Yes, we do hair transplant treatment at Kosmoderma, and we do not just do that. We also make sure that the period after the hair transplant treatment has been done is closely monitored for the best results.
At Kosmoderma, Whitefield, we have the option for PRP therapy, Laser therapy, and Growth Factor Therapy.
A fair and flawless complexion is a dream for many girls out there. Here are few home remedies which can help you to lighten your skin at home.
The mix of Gram flour and Yogurt: Lactic acid in yogurt acts as a natural bleaching agent+Gram flour can help improve your skin's quality by providing nutrition.
Papaya: Papaya is a natural bleaching agent.
Oranges: Oranges are rich sources of vitamin C; Oranges can help lighten the skin by acting as a lightening agent.
Honey: Honey is an excellent antibacterial agent. Honey prevents the development of Acne and helps in fading existing acne scars and age spots.
Lemon: Lemon has high citric acid content, and it bleaches the skin, while vitamin C promotes the proliferation of new skin cells.
Aloe vera gel: Aloe vera can be used as a skin-lightening agent due to its cooling and anti-inflammatory effects. The application of aloe vera promotes cell division and repair of damaged tissue. It can help in the treatment of hyperpigmentation.
Turmeric-Turmeric inhibits the production of melanin and gives the skin an even complexion.
Cucumber extracts: A good source of antioxidants and vitamins A and C, cucumber extracts can help skin hydration.
Oatmeal masks-Oatmeal promotes skin regeneration by exfoliating the skin. It helps lighten the skin and provides softness to the skin.
An antioxidant-rich diet.
Aloe vera can be used as a skin-lightening agent due to its cooling and anti-inflammatory effects. The application of aloe vera promotes cell division and repair of damaged tissue. It can help in the treatment of hyperpigmentation.
There are many reasons why we get white patches. The most common causes are:
Sun Allergy
Fungal Infection
Vitiligo
Autoimmune Skin Diseases
The below reasons cause hyperpigmentation:
Sun exposure
Hormonal imbalances
Ageing(Age spots)
Melasma
Post-inflammatory Hyperpigmentation
The most important reasons for hairless can be :
Nutritional deficiencies
Hormonal imbalances
Heredity
Stress
Clients Speak

Ms. Parvati Nair
Actress
Kosmoderma clinics help me in my skin maintenance by providing me refreshing and amazing treatments when I come down to Bangalore. After a long shoot in the harsh weather conditions, I just love the way I am taken care of at the clinic. Thank you team Kosmoderma.

Sonu Singh
I'm very happy and satisfied with the treatment and all the support provided by Kosmoderma and would love to continue further in future

Ms. Aishwarya Raghunath
I always suffered from excessive hair growth in my body and felt very conscious while wearing short dress or sleeveless. When I visited Kosmoderma & had a consultation with Dr.Fauziya , I was immediately convinced. Doctor explained so well and was very sweet. Right now with just 3 laser hair reduction sessions, I'm already feeling super confident and seeing the result. Special mention to Mohana & Sandosh for being very caring, took care of my safety. Thank you so much. Best team and best service !
Ms. Mallika Raiker
I'm really happy to say that Dr.Jyothi and Dr. Sharanya have given good treatment at Kosmoderma . I'm really happy with their services. Thank you.
Ms. Anusha Gladys
Have been visiting the branch for almost 5 months for my skin treatment. I like the treatment. The procedures were worth. I got very good result . Dr.Sharanya is very nice and friendly. The therapist Rupa and Kavitha are very supportive. I would like to thank Dr.Sharanya and whole team of Kosmoderma.
Ms. Keerthana Podval
Actress
I have had a beautiful experience with Kosmoderma clinics . All of us expect the best service and care and that is what we get at Kosmoderma. I would like to thank my friend Hollyann, who referred me to kosmoderma.A special thanks to the team of doctors. They are simply marvellous!!

Ms. Priyanka murthy
Im very much satisfied with treatment for acne and scars. Thank you to doctors, Rashmi, Jyothi and Sharanya. Also staff members Rupa and Kavitha. Kosmoderma has very calm ambiance and well equipped with advanced machinery for treatment. I would also like to thank Khadir for helping me book the appointment and guiding throughout.

Ms. Sharmiela Mandre
Actress
Kosmoderma has always been a place special to me . Right from the ambience to the treatments everything has always been perfect . And a special mention to the lovely staff . Every visit with kosmoderma will make you feel delighted and more confident.
Our Clinics
KOSMODERMA SKIN HAIR BODY CLINIC Whitefield
Address #3, CNS Tower, Ground Floor, 185 Thubharahalli next to ItsyBitsy, Varthur Rd, Bengaluru, Karnataka 560066