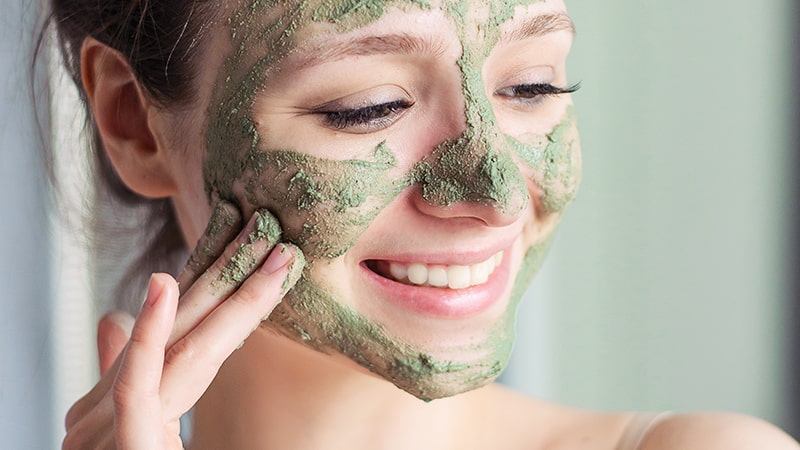 9 Natural Acne Treatments that Work at home | Kosmoderma
Acne is a medical skin condition that affects at least 80% of the population in the world. At some point in life, both men and women are affected by this skin condition. Acne is commonly known as 'Pimples.' The severity of Acne consists of blackheads, whiteheads, papules, pustules, and nodules.
Acne is most commonly seen in the teenage years during the growth spurt and tends to fade away by the 20s in most naturally. Persistence of Acne in the 20s should entail a detailed medical check-up. Adult Acne is commonly seen in the late '20s and 30s and is commonly related to hormonal changes in the body.
Acne is a condition that is misunderstood by most people, and hence they choose to treat only with natural acne treatment at home. But it is vital to understand that the treatment depends on the acne's severity and the cause.
To treat Acne accurately, one must understand the cause, which can be one of the following: Bacterial infection, Hormonal imbalance in the body, Stress, Misuse of skincare products, Dietary intolerance, High Sugar Diet, Certain medications.
Natural acne treatment at home is commonly sought after and will work but only in mild types of acne, which are not severe. It can help boost the medical treatment but not as a stand-alone treatment in moderate to severe cases.
What is natural Acne Treatment?
Most people assume that natural acne treatment is just home remedies, or it's from using produce that is in your kitchen. It's this and much more. Natural home remedies can help with acne and acne scars treatments at home. The natural remedies for pimples can help reduce skin oil levels, decrease skin inflammation, and decrease the bacterial count.
9 Natural Acne Treatments that can work at home:
Tea Tree
Tea tree is an essential oil that is extracted from a native Australian plant. It's well known for its ability to fight bacterial and viral infections.
Numerous studies have shown that tea tree applications on the spot can reduce the inflammation in that area over time with consistent application. It's not a quick fix natural acne treatment.
How to Use Tea Tree Oil for Acne
Does Tea Tree Oil Help Acne?

How to use:
Tea trees can be used directly only on the spot as its potent.
For use in a cleanser or moisturiser, add 2 – 3 drops of tea tree oil to your existing cleanser or moisturiser and use at home as a natural remedy for pimples.
---
Aloe Vera
Aloe Vera is a clear gel produced from plant leaves in the tropics. This clear gel is commonly used in natural remedies in moisturisers, cleansers, and soaps to treat skin burns, rashes and other inflammatory skin lesions.
What is less known is that Aloe Vera contains Salicylic acid and Sulphur, both of which are used to treat acne. Salicylic Acid is a BHA and decreases the number of acne lesions and oil in the skin. Sulphur has been proven to be an effective acne treatment for spot reduction of acne for inflammatory acne.
How to use:
Use only pure Aloe Vera gel for natural acne treatment on your skin. You can also grow an Aloe Vera plant in your house, remove the gel from the plant using a spoon to scrape and apply it directly onto your skin.
A word of caution: Don't use it if you have a Sulphur allergy.
Aloe Vera gel can be used as acne scars treatment at home by applying the gel on acne scars that are red or brown to reduce the scarring.
Read more: https://www.kosmoderma.com/blogs/Top-9-Benefits-of-Aloe-Vera

---
Green tea
Green tea as a topical application rather than a drink is more suited as natural remedies for pimples. Green tea contains flavonoids, a powerful antioxidant that is known to combat bacteria and reduce inflammation.
EGCG or epigallocatechin-3-gallate is one of the major antioxidants in green tea, which is known to reduce sebum or oil secretion, reduce the growth of P.Acnes which is the bacteria that causes acne and also reduce inflammation.
Green tea for acne: Does it work?
Tea and Honey Cleared Her Cystic Acne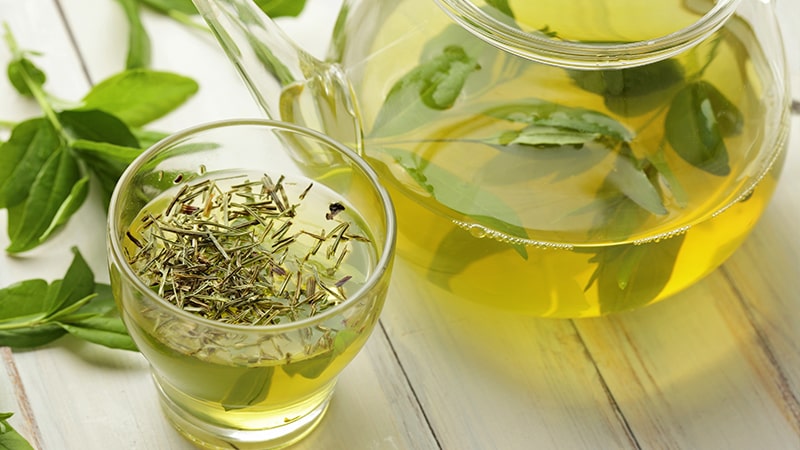 How to use:
Boil 2 tsp of green tea in 50 ml of water. Once it has cooled, put the water in a spray bottle and spritz onto the skin twice a day. Dab excess off with a tissue
Drink 1 -2 cups of green tea during the day, as green tea lower blood sugar levels and insulin levels. This is helpful for people with insulin resistance.
---
Honey
Honey is a powerful source of antioxidants. The use of honey in dry skin, dehydrated skin, and normal skin, which is acne-prone, has shown to be beneficial due to the antioxidant effect and anti-bacterial effect. Preferably use medicinal honey or Manuka Honey.
https://www.healthline.com/health/honey-for-face
How to use:
Use as a mask for acne-prone skin for natural acne treatment at home. Combine 2 tbsp of honey and 1 tsp of cinnamon powder to form a paste. Apply the paste to a cleansed face for 10 minutes and rinse off.
---
Ice
You might be thinking, Ice, really? But it's true. If there is inflammation, use ice. This holds true even for Acne / Pimples for spot treatment of Acne or Zit.
If you have a spot that is inflamed, i.e., swollen or red and angry looking with some amount of discomfort, this will help reduce the swelling and discomfort.
How to use:
Wrap an ice cube in a cloth and keep it pressed on the spot. This helps bring down the inflammation. This is a quick fix if nothing else is available and is not a cure.
Home Remedies for Pimples Using Ice
---
Witch Hazel:
Witch hazel is an extract from the shrub Hamamelis virginiana, a rich source of tannins with strong anti-inflammatory and anti-bacterial properties. Due to this property, it is commonly used as one of the natural remedies for pimples in the form of a toner.
How to use:
Soak 1 tbsp witch hazel bark in 1 cup of water for 30 minutes. Boil for 7 – 10 minutes, cool down and store in a clean container. Apply to the face twice a day with a cotton ball as a toner. Don't use it if you have dry or sensitive skin.
Reasons You Should Be Using a Witch Hazel Face Toner
---
Apple Cider Vinegar
Apple Cider Danica is made from unfiltered juice of pressed apples or fermented Apple cider. Apple cider vinegar contains several organic acids like succinic acid, which has been shown to decrease inflammation and prevent scarring. Hence, it can be used as a natural acne scars treatment at home. Apple cider vinegar is helpful in oily skin as it can help dry up excess oil and can be used as a toner for natural acne treatment and as one of the natural remedies for pimples.
How to use:
Mix 5 ml of Apple cider vinegar in 15 ml of water and store it in a clear container. Use as a toner (5ml per application) on the skin with a Cotton Ball for 30 seconds and rinse face after.
As a spot treatment, apply the solution on the pimple or spot and leave for 3 hours and rinse off.
Ways To Use Apple Cider Vinegar For Beautiful Skin
---
Turmeric
Curcumin, the main active in turmeric or Haldi, has antibacterial properties. It inhibits the growth of bacteria P acne in inflammatory acne as a topical application and can be used as natural remedies for pimples.
In pigmented acne scars, turmeric can be used as acne scars treatment at home to lighten the pigment.
Orally curcumin is a powerful anti-oxidant and reduces the free radical damage and inflammatory markers.
How to use:
Non-Oily Skin Mask: Mix 1tsp organic turmeric powder in 2tbsp curd. Let it sit for 3 minutes. Apply to a clean face for 10 minutes and rinse off. Can be applied alternate days for non-oily acne-prone skin
Oily Skin Mask: 15ml lemon juice, 15 ml water, 5gm organic turmeric. Mix well. Let sit for 5 minutes. Apply to the skin for 5 – 7 minutes and rinse off. Use twice a week for oily acne-prone skin.
---
Neem
For ages now, Neem has shown potent anti-bacterial and oil reducing properties and has been used in herbal medicine as a natural acne treatment.
Neem is often referred to as the wonder herb as it has over 130 beneficial properties. Neem can help with blackheads, whiteheads, and reduce scarring from acne. Hence, it is commonly used as acne scars treatment at home for pigmented acne scars and the prevention of acne scars.
How to use:
Cleanser: Boil fresh neem leaves in 60ml water for about 10 minutes until it becomes slightly thick in consistency. Cool and add this to your regular cleanser. Use daily twice to cleanse oily acne-prone skin
Neem benefits in ayurveda
Mask: Make a paste with fresh neem leaves or use 1tsp of neem powder. Add 1/2 tsp organic turmeric powder and water to make a paste. Mix and apply to the face for 10 minutes and wash off.
Acne is easily treatable and curable when the cause is known. Natural acne treatment at home does help and there are numerous natural remedies for pimples and acne scars treatment at home available. But remember, acne is a medical condition and will require a consultation with your dermatologist.
Today there are numerous acne DIY facial kits available for home use which contain actives like salicylic acid, witch hazel, and neem like the SkinQ Beauty box for acne-prone skin. You can efficaciously use these at home for natural acne treatments at home.
Read more: A Guide to Your Acne Scars
---
Kosmoderma Skin, Hair & Lasers Clinics are dedicated to medical excellence in the field of Cosmetic Dermatology with international accreditation and facilities.
We offer scientifically proven treatments using US FDA approved technology. All our products have undergone extensive research and trials in USA, Europe and India. We pride ourselves in offering safe, effective and affordable treatments with high standards of quality. Kosmoderma gives personalized consults with skin care and uses facial analyzer and 3D imaging of the skin to analyze and personalize the treatments and skin regimen.