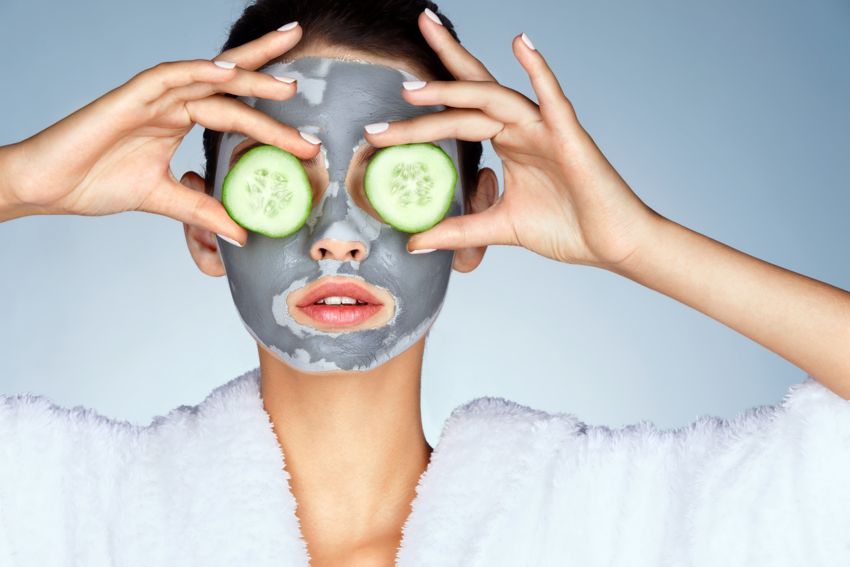 Festive Season Detox- Say NO to Skin Troubles | Kosmoderma
But what about the skin, hair and body related problems that would come along with it? Don't worry- we have them covered in this blog piece.
Pimples!
We could have called them acne but considering that most of the pimples that pop up during this time around are not something chronic but a touch and go, let us stick to the more layman version of it- Pimple!
So, just a few quick questions-
Do you keep your makeup brush uncovered, letting it rest around any nook or corner of the makeup box?
Does your makeup souffle feel sticky or wet?
Did you take off your makeup before sleeping?
Are you washing your hair after every dose of hair setting products?
Have you been touching your skin too often?
Too much of oily food or random diet schedules for you?
If you find yourself answering a NO to most and a YES to the last two- you have solved most of your concerns- just avoid doing whatever you have been doing right now and you will see a lot of improvement.
Now, this is what you need to do in addition to the aforementioned:
Let your skin breathe- remove all the makeup before sleeping and gently dab some rose water into it.
Use a Moisturiser to clean off- Do not use a makeup wipe straight, put peanut sized moisturiser on it and then clean your skin of the makeup. This will prevent any harsh rubs to your pores
Exfoliate- more than usual, preferably every third day of putting the makeup
Need not lather up moisturising creams, if at all, use moisturising gels which get absorbed fast and do not provide a sticky breeding ground for environmental bacteria which exist even at your home!
And if all this is still not helping, then maybe you should see a dermatologist because there are high chances that your "chronic" acne has just started showing up- better nip it in the bud!
Dry Skin
Not able to drink a lot of water or drinking a lot of caffeine or sugary drinks- needless to say you are going high on ingredients which lead to excessive water loss- result being a dry dull skin.
Makeup bases full of moisturisers may help your skin look just fine but remember that the damage is still happening and will continue to be so in case you do not take proper action.
We suggest that you should go for a hydrating Medifacial or a Jet peel. We cannot expect you to keep drinking water all the time because that would be sort of impossible so, take up the alternative way and get your skin hydrated externally!
It is sort of like watering the plants- you provide them enough hydration from the outside which they eventually absorb!
Dark Circles
Partying till wee hours, lifestyle imbalances, random diets, inadequate sleep, too much exertion- dark circles consider all these an invitation significant enough to ignore.
So what do you do? Not party?? Put calming balms after coming home late at night??
Well NO! Nothing like that- all you need to do is, go for an arginine peel and have your under eye area soothend. If however, you feel that you have been losing volume under your eyes and this is what is resulting in the dark circles- try fillers
Lip dehydration
We know the touch-ups are required every few hours because lipsticks just do not stick- the result is parched dry lips and no matter how much lip-balms you apply, the cracks still show!
What to do then?
Heard of lip pigmentation which is a permanent results for all your lip color woes- you might want to find out more about it!
Kosmoderma Skin, Hair & Lasers Clinics are dedicated to medical excellence in the field of Cosmetic Dermatology with international accreditation and facilities.
We offer scientifically proven treatments using US FDA approved technology. All our products have undergone extensive research and trials in USA, Europe and India. We pride ourselves in offering safe, effective and affordable treatments with high standards of quality. Kosmoderma gives personalized consults with skin care and uses facial analyzer and 3D imaging of the skin to analyze and personalize the treatments and skin regimen.