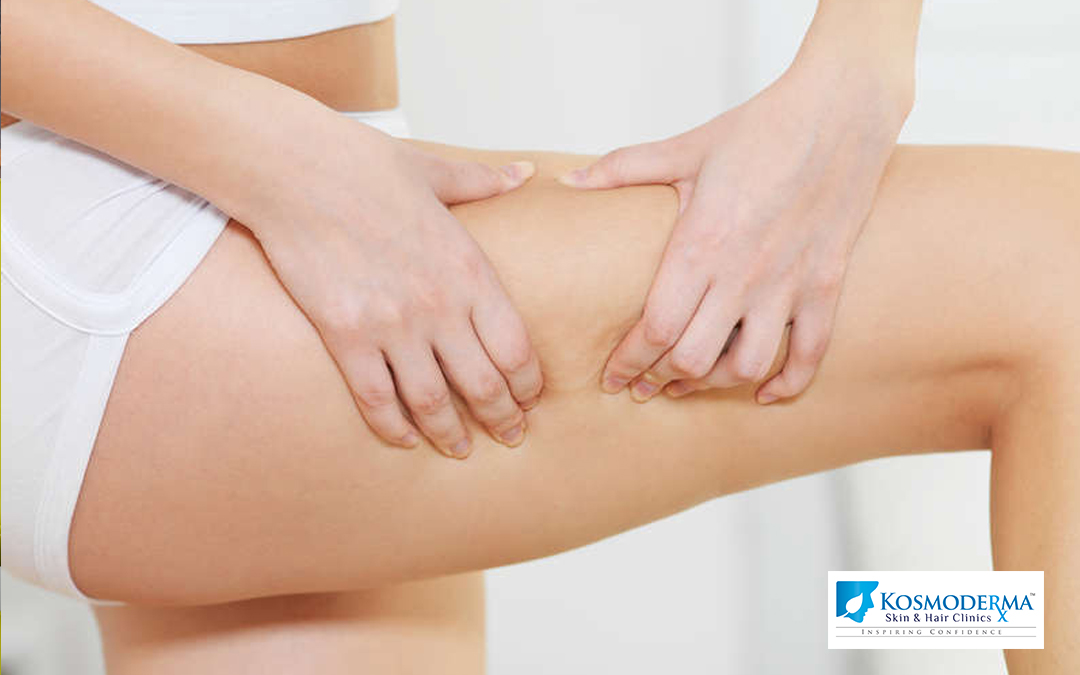 GETTING RID OF CELLULITE EFFECTIVELY AND QUICKLY
Best tips on how to get rid of cellulite
The term cellulite refers to the dimpled or mattress-like appearance of the skin that some people have on their hips, thighs, and buttocks. Cellulite is the result of subcutaneous fat protruding into the layer of skin that push and distort the connective tissues beneath skin, leading to the characteristic changes in appearance of the skin.
Heredity, skin thickness, gender, the amount and distribution of body fat, and age can all influence the extent to which cellulite is present or visible.
While cellulite is more common in women than men, men can also be affected. Having cellulite doesn't mean you are overweight. Even thin people can have it.
Here are a few of the best tips on how to get rid of cellulite quickly and simply:
Diet
Drink more water- Hydrating your body keeps your skin cells looking fresh and renewed, which can reduce the appearance of cellulite. More water will help your body shed toxins and fat, so cellulite all over your body will be reduced.
Eat fruits and vegetables – A diet filled with healthy fruits and vegetables will help you keep your weight down and also keep you hydrated, reducing the appearance of cellulite.
Eat healthy fats – Foods like olives, nuts, avocados, fish and olive oil contain omega-3 fatty acids, which are essential for healthy skin. Avoid saturated fats and trans fats as much as possible. In particular, avoid "junk food" like greasy fast food, potato chips, etc
Exercise
Take a few extra minutes each day to stand up and walk around. If you plan to walk off the excess cellulite on your thighs, try to walk 45 to 60 minutes each evening.
Cardiovascular exercise improves circulation, allowing you to burn off more fat overall.
Exercises that can help build muscles in your thighs can help tone your legs and minimize the appearance of fat that gathers there. Weight training tones the muscles under your skin and causes it to look more taut.
Skincare Regimen
Dry brushing of the skin- this improves your circulation and helps your skin get rid of toxins, reducing the appearance of cellulite. It stimulates skin cell rejuvenation and helps improve lymphatic flow.
Improve the skin tone – The easiest short-term way to improve the appearance of cellulite is with a lotion or a cream, containing caffeine, which has a temporary tightening effect and help bumps look smoother, because of their known ability to break down fat stores. Creams with a vitamin A derivative, which over time can thicken the outer layer of the skin and make lumps less visible are also helpful.
Professional Treatment
The FDA has cleared the use of lasers and radio-frequency (RF) devices, both of which use massage and suction which stimulate collagen production and break up the fibrous bands under the skin. These treatments also add heat energy to help melt fat under the skin and shrink fat cells. The treatments are relatively painless.
Mesotherapy – It involves injecting drugs or other substances directly into the affected tissue, such as vitamins, minerals, amino acids, and enzymes. Mesotherapy may break down fat and bring a slight improvement in the appearance of cellulite.
Liposuction – It may help you lose weight, but it can actually worsen the appearance of the skin by making the tissue under the skin more uneven.
Kosmoderma Skin, Hair & Lasers Clinics are dedicated to medical excellence in the field of Cosmetic Dermatology with international accreditation and facilities.
We offer scientifically proven treatments using US FDA approved technology. All our products have undergone extensive research and trials in USA, Europe and India. We pride ourselves in offering safe, effective and affordable treatments with high standards of quality. Kosmoderma gives personalized consults with skin care and uses facial analyzer and 3D imaging of the skin to analyze and personalize the treatments and skin regimen.