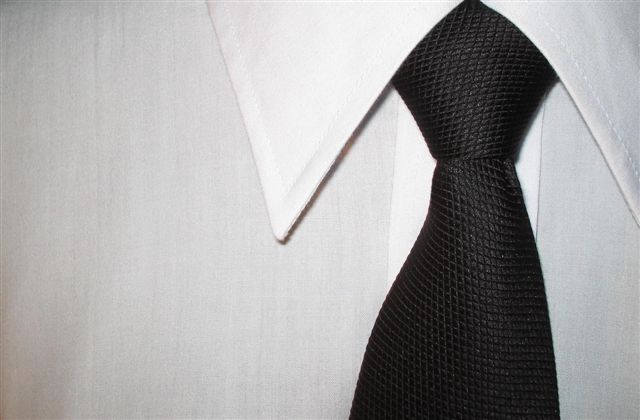 God Made Men, Tailor Made Gentlemen | Kosmoderma
Choosing the right dress as per your body shape
You may still choose to not go for all those cosmetic procedures or skin care regimen but clothes is a department you cannot afford to ignore.With so much pressure and so little time to spare, choosing the right attire can be a task but then, What are we here for?
So, here is a quick self-help guide to assist you with choosing the right dress as per your body shape. Read on...!
For Those on the Heavier Side
The entire struggle to wear something so that your paunch doesn't show, fighting it out in the trial room because the shirt you liked isn't fitting or is making you look even bigger than what you are, well the solution is always there.
All you need to do is:
Say NO to Horizontal Stripes: The logic is that horizontal stripes add to the width and since you already have enough, why not just slim up a bit. Go for Vertical stripes instead which add length and hence create the optical illusion that your weight is evenly distributed along the length.
Wear the Correct Size: That loose clothes will make you look slim is a myth you need to bust right away. We don't say that you should wear something that shows your "curves" but if you are a size 48, go no more than 50.
Color: The lighter shades are not for you people, well actually if you ask us, the lighter shades are not for most and it is perfectly fine because more often than not they make us look dull and show our body contours which unless of course you are a gym freak, who would want that! Cutting it short, go for darker shades because since they are dark, they hide things!
For Tall and Slim Body Types
Since you are tall, you have an advantage but your slim needs some caution to handle as it can be of a great disadvantage. For example, if you wear slim fit jeans, you might end up looking like Mr. Matchstick legs which we are sure you would not want.
Wearing Light Colors: Lights work for you but not the dull ones, go for brights actually, like the bright yellows and reds they have at Woodland, and not the matte colors or as we call them pastels.
No Monochromes: You wouldn't want to be a two color combo at all because that might make you look like a hanger. Since bottoms don't offer many color combinations in the purview of "looking smart", go for patterned t-shirts. And just to clarify, by patterned we meant dual colored t-shirts or striped shirts with a different color bottom and not a multi- colored t-shirt/shirt with any bottom.
Horizontal Stripes: They create the illusion of width and considering that your frame is lean, horizontal stripes would add width to it making you appear broad.
For the Bottoms: The example for this has been given in the introduction only. Say a strict NO to slim fits and go for medium or loose fits so that your legs do not look slender. The length- you already have enough, the girth, you will have if you wear it Loose.
For Shorter Body Types
Now here is some area of concern cause your height can be of slight disadvantage and so we will address the Short and Slim, and the Short and Chubby body types separately.
For Short and Slim ones
Well you still have the slim going for you and thus, all you need to do is avoid baggies i.e. extra large clothes because they will make you look really short.
Wear Vertical stripes (obviously) and avoid wearing tight fits.
Do not tuck in your shirts and t-shirts when wearing casuals because tucking in makes the dress fit to your shape.
For bottoms, wear medium fit. No Skinny and No loose fits.
Coming to the footwear, Crakows (The ones with additional tips) or Derbys are a strict No for you. They will put your entire body proportion off balance. Instead, go for your usual oxfords or flat tops
For Short and Chubby!
Well, like we said, there is a solution for everything and the same applies to you too. All you need to do is hit the gym and try to shed that weight and while in the process, wear like this:
Go vertical: It is a pretty obvious choice to go for vertical stripes considering that there is some weight to hide. Like was mentioned earlier, vertical makes you look slim as it gives the effect that your weight is spread along the length.
Dark colors should be preferred since they are better at hiding the body contours as compared to the lighter shades.
Medium fits for bottoms, actually, it should be between tight and medium fit so neither tight and nor medium
If you must wear a tie to work, opt for the slimmer ones (as opposed to the wider ties).
This too will help create the illusion of height.
That is all for now, folks! Keep that love coming and we will keep writing!
Happy Wardrobing!
Kosmoderma Skin, Hair & Lasers Clinics are dedicated to medical excellence in the field of Cosmetic Dermatology with international accreditation and facilities.
We offer scientifically proven treatments using US FDA approved technology. All our products have undergone extensive research and trials in USA, Europe and India. We pride ourselves in offering safe, effective and affordable treatments with high standards of quality. Kosmoderma gives personalized consults with skin care and uses facial analyzer and 3D imaging of the skin to analyze and personalize the treatments and skin regimen.