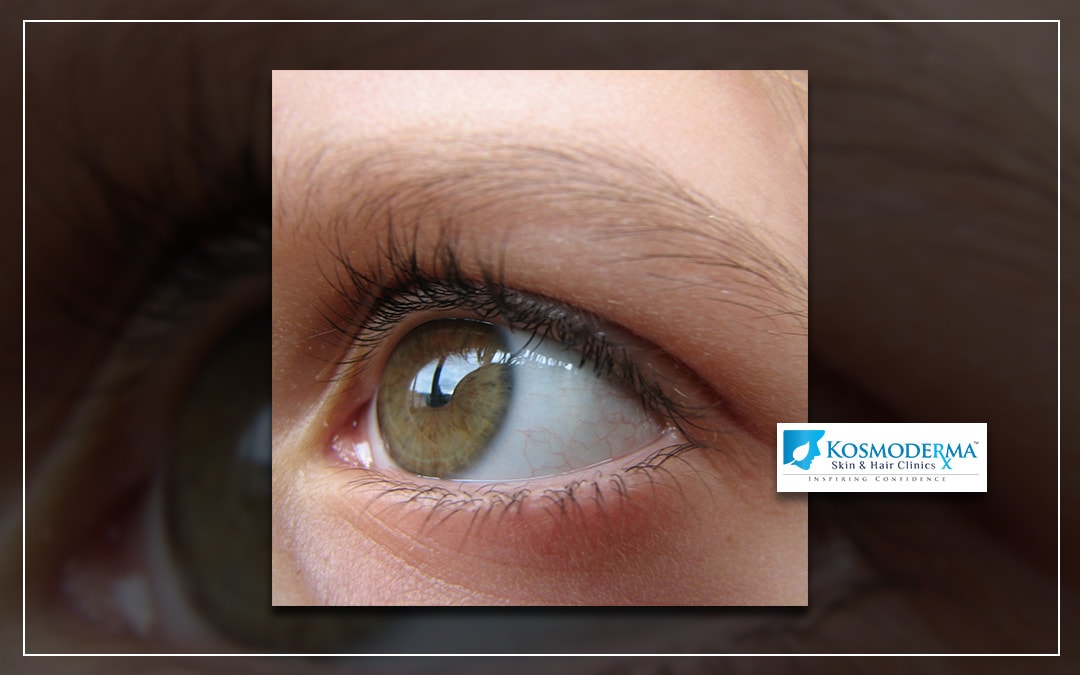 Hair loss in your Eyebrows- Don't let your expressions fade away
Reasons for eyebrow loss & Cure
Eyebrow hairs can fall out for a number of reasons, including persistent plucking, overly aggressive application of eyebrow pencils and as part of the normal aging process.
Over-plucking or nutrient deficiency can be easily solved on your own with behavioral changes and nutritional supplements, but if you suspect that your thinning eyebrows are caused by a health problem, please see a doctor right away for treatment.
Infections, chronic skin disorders, hormonal disturbances, autoimmune diseases and medications are among many medical reasons for eyebrow loss.
Chemotherapy
Some cancer chemotherapy drugs cause temporary hair loss, which affects all body hair. Hair loss typically begins two to three weeks after the start of chemotherapy. Lost eyebrow hair regrows in the weeks to months following completion of treatment.
Hypothyroidism
Hypothyroidism, or an underactive thyroid gland, adversely affects scalp and body hair growth. Thinning of the eyebrows can be a late sign of hypothyroidism. Treatment of hypothyroidism with thyroid hormone replacement medication typically leads to regrowth of lost eyebrow hair.
Atopic Dermatitis
Atopic dermatitis is a form of eczema that causes red, itchy patches of skin. Involvement of the skin around the eyes can lead to swelling, skin inflammation and loss of the eyebrow hairs. The eyebrows often regrow when the condition becomes inactive.
Alopecia Areata
Alopecia areata is a chronic autoimmune disease in which the immune system erroneously attacks the hair follicles, causing inflammation and temporary hair loss, including the eyebrows. Eyebrow hairs usually grow back, but may be a different color or texture than the lost hairs.
Hansen's Disease
Hansen's disease, also known as leprosy, is an infection of the skin and nerves caused by the bacterium Mycobacterium leprae. The disease often affects the skin of the eyebrow region, leading to loss of sensation and loss of the eyebrow hairs*.
Other causes that can be tackled
Over-Plucking
Tweezing is a seemingly safe method to groom your eyebrows, and the results last longer than shaving. But don't overdo it! Over-plucking eyebrows is the most common cause of eyebrow hair loss due to ingrown hairs, infections and follicle damage (which could cause hair loss*)
Nutrient Deficiency
Generally speaking, deficiencies in nutrients that negatively affect the hair on your scalp can also lead to sparse eyebrows.
iron and zinc help the hair follicles to grow
vitamin D may help activate hair growth
protein is needed for cell growth and repair
omega-3 fatty acids have shown to hydrate damaged hair biotin can help strengthen and condition hair
vitamin B12 build protein-rich tissues. It keeps your hair and skin as healthy as possible.
Aging
As you get older, your hair generally gets thinner and drier and hair loss gets more common. This also affects your eyebrows. So go easy with eyebrow makeup and make sure your skin is hydrated well enough. Try to prevent stress as this could make you more prone to losing eyebrow hairs.
If you have sparse brows or hair loss on your eyebrows, you may try micro pigmentation which is commonly known as Semi make up. This fills in your brow with natural looking colour pigments. Semi make-up is less invasive because it is placed under the top layer of the skin, the epidermis and uses pigments from naturally derived mineral origins and the color composition is made to fade over time with no discoloration. It usually lasts 1-3 years, depending on skin metabolism, type, and the environment.
Kosmoderma Skin, Hair & Lasers Clinics are dedicated to medical excellence in the field of Cosmetic Dermatology with international accreditation and facilities.
We offer scientifically proven treatments using US FDA approved technology. All our products have undergone extensive research and trials in USA, Europe and India. We pride ourselves in offering safe, effective and affordable treatments with high standards of quality. Kosmoderma gives personalized consults with skin care and uses facial analyzer and 3D imaging of the skin to analyze and personalize the treatments and skin regimen.