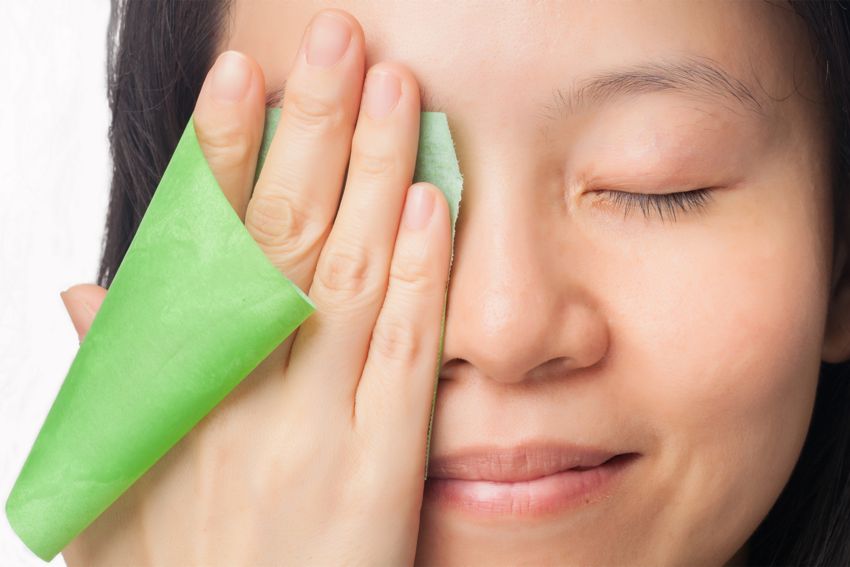 Skin Care Tips for Oily Skin | Kosmoderma
Those with oily skin know the trouble that comes along.
A layer of oil, stickiness which gets esp aggravated in summers and monsoons, Make-up flowing off a few hours after being applied, unwanted shine in the photographs and a dull look- this and a lot more define the daily struggles of a person with oily skin.
But, with science and esp cosmetology having advanced so much, there has to be something that can help in containing this excessive sebum generation that oils up a skin! Well, this blog is about that only.
So, let us have a look at the very basic changes that can be done to ensure that the oil production remains in check
Wash Your Face
The very basic, the only difference of importance being that you need to thoroughly wash and clean up your face after you are back home too. Considering the skin type, an oily skinned person cannot afford to not clean up their face because a lot of environmental dust, dirt and germs are already sticking to the face and if left there, they have all the ability to wreak havoc on the skin in forms of acne and skin infections
Cleanse-Tone-Moisturise
A must for all skin types. A Salicylic Acid based cleanser is ideal for an oily skin type. Post this, let your skin rest for a while and apply a toner. A mild toner should be enough to serve the purpose, however, if it irritates your skin, the suggestion would be to consult a doctor so that they may suggest a suitable toner type for your skin.
Toning in place, next comes moisturising. Even though your skin is oily, moisturising is still a necessity. There are a lot of light, oil free moisturisers one can choose from for this purpose.
Also, gently dab the moisturiser into the skin. The rotational application will not be of much consequence to those with oily skin type
Diet Check
This can involve major dietary changes for someone but to ensure a better skin health, these changes would be required without any exception:
Replace the usual dairy products with almond milk and vegan cheese. One can go for double toned milk as well if almond milk as a substitute does not go well
Replace the usual cooking oils with olive or rice bran oil which are healthy and low in trans and saturated fat. The food can alternatively be grilled, broiled, baked or poached to make it healthier and minus any trans or saturated fats
Replace the usual meat with lean poultry such as chicken or turkey and avoid oily fish such as salmon and mackerel.
Replace sugary food with natural sugar alternatives such as berries, bananas, lemon or lime water. Dark Chocolates can also be included in the diet plan
WorkOut
So that the sweat keeps flowing and the pores do not get clogged. Also, it will give your skin ample opportunity to breathe which the otherwise high on oil surface might not provide.
So, that was it.
Hope it will help you people.
One more problem that comes along with oily skin is large open pores which though medically inconsequential, have serious aesthetic implications.
To know more about open pores, you may visit https://www.kosmoderma.com/open-pores/
Kosmoderma Skin, Hair & Lasers Clinics are dedicated to medical excellence in the field of Cosmetic Dermatology with international accreditation and facilities.
We offer scientifically proven treatments using US FDA approved technology. All our products have undergone extensive research and trials in USA, Europe and India. We pride ourselves in offering safe, effective and affordable treatments with high standards of quality. Kosmoderma gives personalized consults with skin care and uses facial analyzer and 3D imaging of the skin to analyze and personalize the treatments and skin regimen.