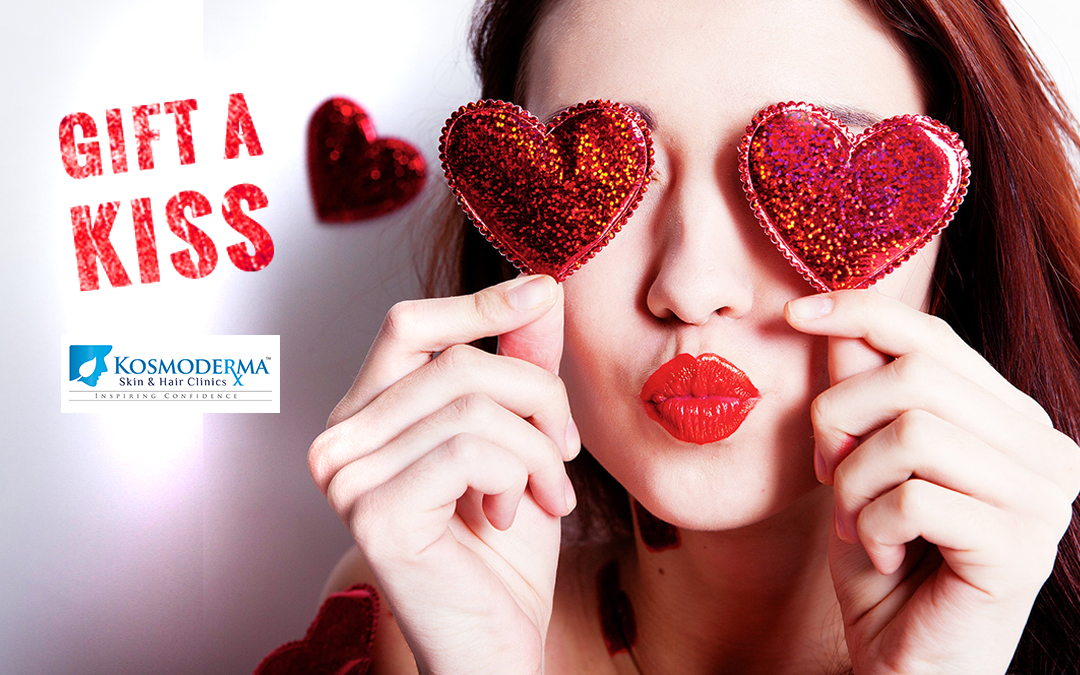 The Gift of a Kiss This Valentine's Day | Kosmoderma
Achieve fuller lips, with a picture perfect pout
With the onset of Spring, bright sunny days and pleasant evenings, the weather is perfect to go out on leisurely strolls, candle lit dinners and romantic getaways for the weekend. The post-winter blossoms and vibrant floral colors make an ideal setting for romance. February is also known for Valentine's Day.
To many, Valentine's Day is a special day to go over and above the normal, to express their love in a special way that stands out from every other day of the year.
While we may perform and experience romantic gestures throughout the year, the significance of Valentine's Day lies in the fact that a special emphasis is given to bring joy and delight to those we love. Besides, who doesn't like to feel special? Speaking of which, the fact that so many couples are out there, celebrating this occasion with each other, only helps us make our partners feel all the more loved and cared for. Imagine, if you will, standing out from the crowd, doing something so special, that even though it's not openly obvious, it gives your partner fireworks (metaphorically speaking).
There is one thing that most of us expect from our partner on Valentine's Day, a Kiss. During conversations with each other our eyes wonder from each other's and focus on the words our partners say, focusing on their lips. And we all want those perfect luscious, kissable lips.
A great way of achieving fuller lips, with a picture perfect pout is by way of cosmetic fillers. A simple procedure that a licensed cosmetologist can perform and only takes about 30 minutes, Fillers can help add volume to your lips, enhance your smile and give you that perfect pout that your partners won't be able to get gaze away from. Fillers are made up of Hyaluronic Acid, a substance that is produced naturally by the human body. This gel is artfully injected into the lips to achieve the desired effect instantaneously. You can go about your regular routine almost immediately after the procedure.*
So why not surprise your partner with the gift of a Kiss!
Kosmoderma Skin, Hair & Lasers Clinics are dedicated to medical excellence in the field of Cosmetic Dermatology with international accreditation and facilities.
We offer scientifically proven treatments using US FDA approved technology. All our products have undergone extensive research and trials in USA, Europe and India. We pride ourselves in offering safe, effective and affordable treatments with high standards of quality. Kosmoderma gives personalized consults with skin care and uses facial analyzer and 3D imaging of the skin to analyze and personalize the treatments and skin regimen.