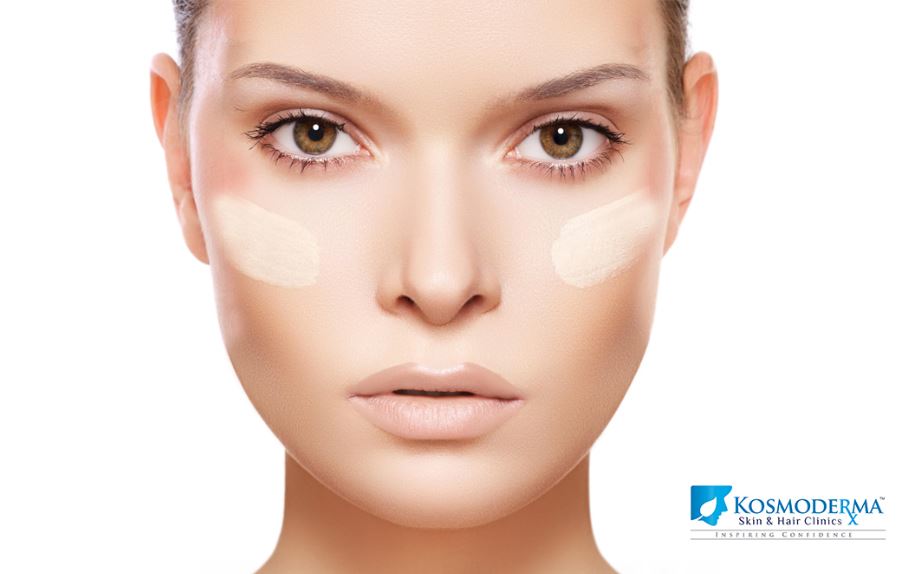 Worry not!!! One solution for your concerns. BB Cream! | Kosmoderma
Do you feel like your skin routine is tedious?
Replace your Moisturiser, Foundation & Sunscreen with Just One Product - BB Cream!
Tinted moisturizer is a cross between your regular facial moisturizer and foundation. Tinted moisturizer, also known as BB Cream, is a light moisturizer that has a slight tint of color for sheer coverage. It hydrates the skin and evens out the complexion with sheer and natural coverage and feels very light on the skin. You don't look made up and caked on with Tinted moisturizer. It lets your skin breathe!!
This is the latest buzz in the beauty industry in tropical climates, especially as the heat will not make this run and look blotchy.
Tinted moisturizers have moisture & sunscreen to protect the skin, usually an SPF 15. They also have antioxidants and some are infused with minerals. They are applied as you would a regular moisturiser and takes a few seconds to apply giving your skin an instant lift. You can apply a sunscreen on top of this for better sun protection if you are going to be outdoors a lot. Otherwise a tinted mosituriser with SPF will replace a moisturizer, foundation and sunscreen in your bathroom shelf.
Avoid using Tinted moisturizer with silicone, parabens, synthetic chemicals and petroleum-derivatives. Some are cloggy and are more like foundations than an actual Tinted moisturizer. Some dry into a powder form once applied and make the skin look dull. They don't smell the best because usually they are fragrance free, but once you put it on it doesn't smell bad.
So who can use it?
Everyone can use Tinted moisturizer. If you like to look natural & flawless, Tinted moisturizer is for you. It can be used in any season. If you have wrinkles go for water or oil based so that they don't settle in your wrinkles. It actually plumps up the skin and makes it dewy to give that radiant glow. Younger skin can go for matt finish to look less oily. Although there are some that go well with both the types of skin.
Tinted moisturizers last up to 4-6 hours, but the good part is it doesn't wear off but your skin soaks it in. If required, You may reapply .It is very quick to apply and there is no time required for it to set in. It doesn't conceal & cover like foundations, but it makes the blemishes, scars & pigmentation look lighter. It also covers redness or patchiness. It is not meant to be a full coverage product, but it is very beneficial for your skin.
The greatest benefit of all, it does not run and stain your clothes like heavier foundation and all it takes is a few seconds, so when you are on the go in the morning, this eases time constraint just by the sheer ease of application.
So the new age mantra is tinted moisturiser (BB Cream) as opposed to a foundation, especially if you are under 50 and want to look good but not made up!!!
Kosmoderma Skin, Hair & Lasers Clinics are dedicated to medical excellence in the field of Cosmetic Dermatology with international accreditation and facilities.
We offer scientifically proven treatments using US FDA approved technology. All our products have undergone extensive research and trials in USA, Europe and India. We pride ourselves in offering safe, effective and affordable treatments with high standards of quality. Kosmoderma gives personalized consults with skin care and uses facial analyzer and 3D imaging of the skin to analyze and personalize the treatments and skin regimen.